On July 19th, the Cognitive Development Labs attended the third-annual SLAC (Selective Liberal Arts Colleges) Cognitive Development mini-conference at Smith College in Northampton, MA. Faculty and research assistants from Wesleyan, Smith College, Barnard College, Williams College, and Wellesley College participated. Research assistants had the opportunity to present posters of their current projects: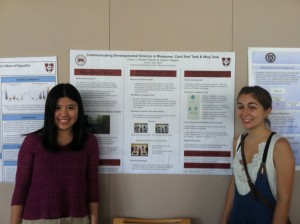 Ziyue Li '16 and Rachel Warner '14 present their summer project, "Communicating Developmental Science in Museums: Card Sort Task and Wug Task"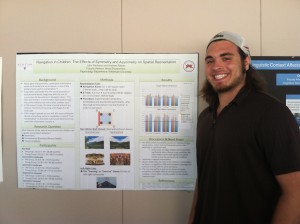 John Pacheco '15 presents his summer project, "Navigation in Children: The Effects of Symmetry and Asymmetry on Spatial Reorientation"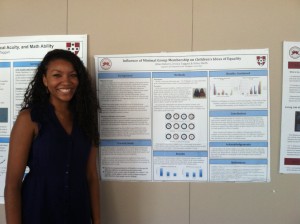 Jillian Roberts '15 presents her ongoing project, "Influence of Minimal Group Membership on Children's Ideas of Equality"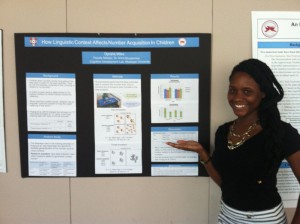 Opraha Miles '14 presents her summer project, "How Linguistic Context Affects Number Acquisition in Children"
Lab coordinator Jessica Taggart also presented "An Investigation of Numerical Estimation, Numerical Acuity, and Math Ability" from the Society for Research in Child Development conference in April.