Welcome to the Cognitive Development Labs at Wesleyan University!
We are now recruiting children to participate in our research virtually, on the web. Our currently available studies take less than 20 minutes, and can be completed at your convenience. Please click here to learn more about how to participate!
Our research projects explore how young children perceive, learn about, and think about the world. We use simple (and fun) games to find out more about how kids think about numbers, space, language, and people. The Cognitive Development Labs include the Yellow Lab, directed by Dr. Hilary Barth, and the Blue Lab, directed by Dr. Anna Shusterman. Both of the Cognitive Development Labs are located in Judd Hall on Wesleyan University's campus. Our studies depend on the participation of families in the central Connecticut area, as well as area preschools, schools, and daycare centers. If you have a child under 12 years old, we would love to hear from you!
Cognitive Development Labs
Judd Hall, Wesleyan University
207 High Street
Middletown, CT 06459
Shusterman Lab (Blue Lab): 860-685-4841
Barth Lab (Yellow Lab): 860-685-3588
Email: cdl@wesleyan.edu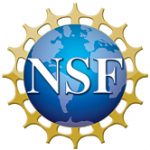 Funded by the National Science Foundation