Faculty Members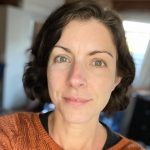 Hilary Barth, Ph.D. is a psychological scientist working within the broad area of human cognition and development. Main areas of interest are mathematical cognition; thinking and learning about number, space, time, and probability; social cognition; and decision making. She is director of the Yellow Lab. [Faculty Page; Publications]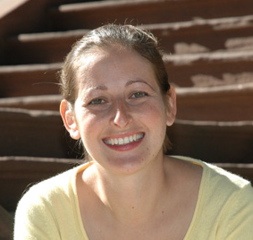 Anna Shusterman, Ph.D. studies the relationships between language and conceptual development, primarily representations of space and number. Her lab uses behavioral methods to explore cognitive development and language acquisition in young children. She is also interested in the effects of atypical linguistic experience on conceptual representation. She is director of the Blue Lab. [Faculty Page; Publications]
Lab Coordinators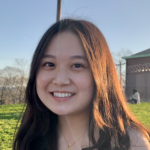 Erin Kim is the full-time Yellow Lab Coordinator. She graduated from Vanderbilt University in 2022 with a B.S. in Cognitive Studies and Child Development. She is interested in how varying early environments such as culture and SES can affect how children develop an understanding of different areas of cognition. As an undergraduate, she primarily researched how preschool-aged children and their families interacted with digital media and eBooks. In the future, she plans to attend graduate school for developmental psychology.
Postdoctoral Fellow
Maddie Pelz is a Postdoctoral Fellow in the Blue Lab. She is working on the Wesleyan Preschool Math Games project. She recently completed her PhD in the Early Childhood Cognition Lab at MIT, where she used behavioral and computational methods to study children's intuitive statistical and causal reasoning. Outside of the lab she loves cooking and hiking with her dog Nellie.
Research Assistants
Blue Lab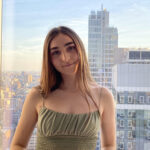 Remi Feuerman '22 is a Psychology and Computer Science double major with a minor in Education Studies. In addition to working in Blue Lab, she is involved in an Artificial Intelligence Research Lab that focuses on quantifying and adapting computer networks through machine learning and network analysis. Outside of class, she volunteers at the Middletown YMCA preschool and is a member of the Women's Varsity Soccer Team.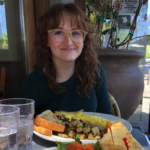 Molly Hunsinger '23 is a Psychology and Education Studies double major. She is a Peer Health Advocate with WesWell, the Office of Health Education, as well as the Bystander Intervention intern. She also works with the SHAPE (Survivor Healing Activism Prevention Education) Office to teach students about consent and interpersonal violence. Molly is particularly passionate about Child Development and Child Advocacy. In her free time, she enjoys embroidery, painting, and spending time with her cat.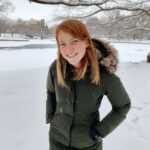 Abigail Seevak '23 is an Education Studies and Psychology double major with a minor in Civic Engagement. While at Wesleyan, Abigail assistant teaches in a first grade class, volunteers for the Middlesex Coalition for Children, works at Star and Crescent Eating Club, and is a captain of the Vicious Circles Ultimate Frisbee team. She is passionate about social-emotional development and learning during early childhood. In particular, Abigail is interested in bridging research with practices in classrooms and children's media.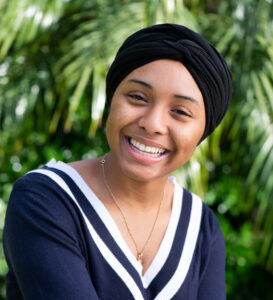 Shakira Abdul-Rauf '24 (pronouns: she/hers) is a prospective Psychology and African American Studies double major with a minor in Chemistry. She was born and raised in Los Angeles, California, and her family is from Ghana. Outside of the classroom, you might find Shakira working as a Writing Mentor or in the Exley Science library. Shakira also supports the African Student Association (ASA) and Minority Association of Premedical Students (MAPS) student-run groups as treasurer.
Yellow Lab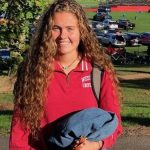 Sarah Hammond '22 (BA/MA) is a Psychology and Hispanic Literatures and Cultures double major with a minor in education studies. She is interested in the intersection between cognitive development and educational psychology, with the hopes of using research to benefit educational policy. Sarah loves working with kids and has spent time tutoring, coaching, and babysitting, as well as being a summer camp counselor. Outside of the lab, she is a member of the Women's Soccer team, a volunteer for Wesleyan food rescue, and a tutor for WesReads/WesMath.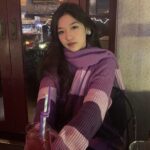 Jinjia (Grace) Hu '23 is a Psychology and English double major. On campus, she is a member of Rho EP and has participated in activities like One Day Play and Reading Series. Outside of school, she loves writing, traveling, dancing, and spending time with children. Grace has lots of experience working with children, including teaching Chinese kids English poetry, coaching a youth orienteering team, and getting along with her younger brother. She is also a volunteer and volunteer coordinator for a local school in Middletown. And she loves puppies!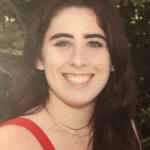 Jessica Pordy '24 is a Psychology major (and prospective Data Analysis minor) most interested in developmental psychology. She is from New York and has had a lot of experience exploring her passion for working with young children from being a full-time sleep away camp counselor, to a part-time day camp counselor as well as a teaching assistant, babysitter, and day care counselor. She is also a coordinator for WesReads/WesMath! Outside of class she enjoys spending time with family, friends, and her three dogs.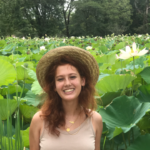 Shanthi Soans '23 is a Psychology major with a strong interest in human development and human ecology. She is deeply curious about how children learn about science and the natural world. She is from Brooklyn, NY, where she worked with children (and plants!) for four years at the Brooklyn Botanic Garden. In her free time, Shanthi enjoys working at Long Lane Farm, singing, and spending time with friends.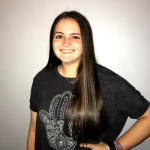 Abby Wolk '22 is a Science in Society and Psychology double major with a Data Analysis minor. On campus, she is is the founder of Wesleyan's Students Demand Action, advocating for common sense gun safety, and is a member of the Women's Varsity Lacrosse team. Outside of school, Abby enjoys playing with puppies and coloring. Additionally, she loves being around children and has spent time as both a math tutor and volunteer assistant coach for elementary and middle schoolers. After taking Developmental Psychology with Professor Barth, Abby became fascinated with better understanding the way children think and behave, inspiring her to join the Yellow Lab.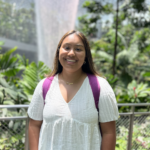 Ellie Pan '25 is a Neuroscience & Behavior and Education Studies double major with interests in child developmental and cognitive science. She is from New Jersey where she developed a love for working with children in her community as a swim coach, Girl Scout, and music tutor. Outside of the lab, she enjoys some of her other passions such as baking, migraine advocacy, and spending time with family and friends.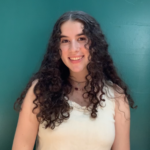 Emily Hauser '25 is a Mathematics major and Education Studies Minor, is on the pre-med track, and is most interested in infant and child development. She is from Evanston, IL, where she discovered her interest in young children volunteering in a preschool, being a camp counselor, and working at the children's hospital in Chicago. At Wesleyan, Emily is in a dance ensemble, does a capella, and is a TA for a Linear Algebra class.