Faculty Members
| | |
| --- | --- |
| | Hilary Barth, Ph.D. studies mathematical cognition and development throughout childhood and into adulthood. A second line of research investigates children's social cognitive development. She is director of the Yellow Lab. [Faculty Page; Publications] |
| | Anna Shusterman, Ph.D. studies the relationships between language and conceptual development, primarily representations of space and number. Her lab uses behavioral methods to explore cognitive development and language acquisition in young children. She is also interested in the effects of atypical linguistic experience on conceptual representation. She is director of the Blue Lab. [Faculty Page; Publications] |
Postdoctoral Fellows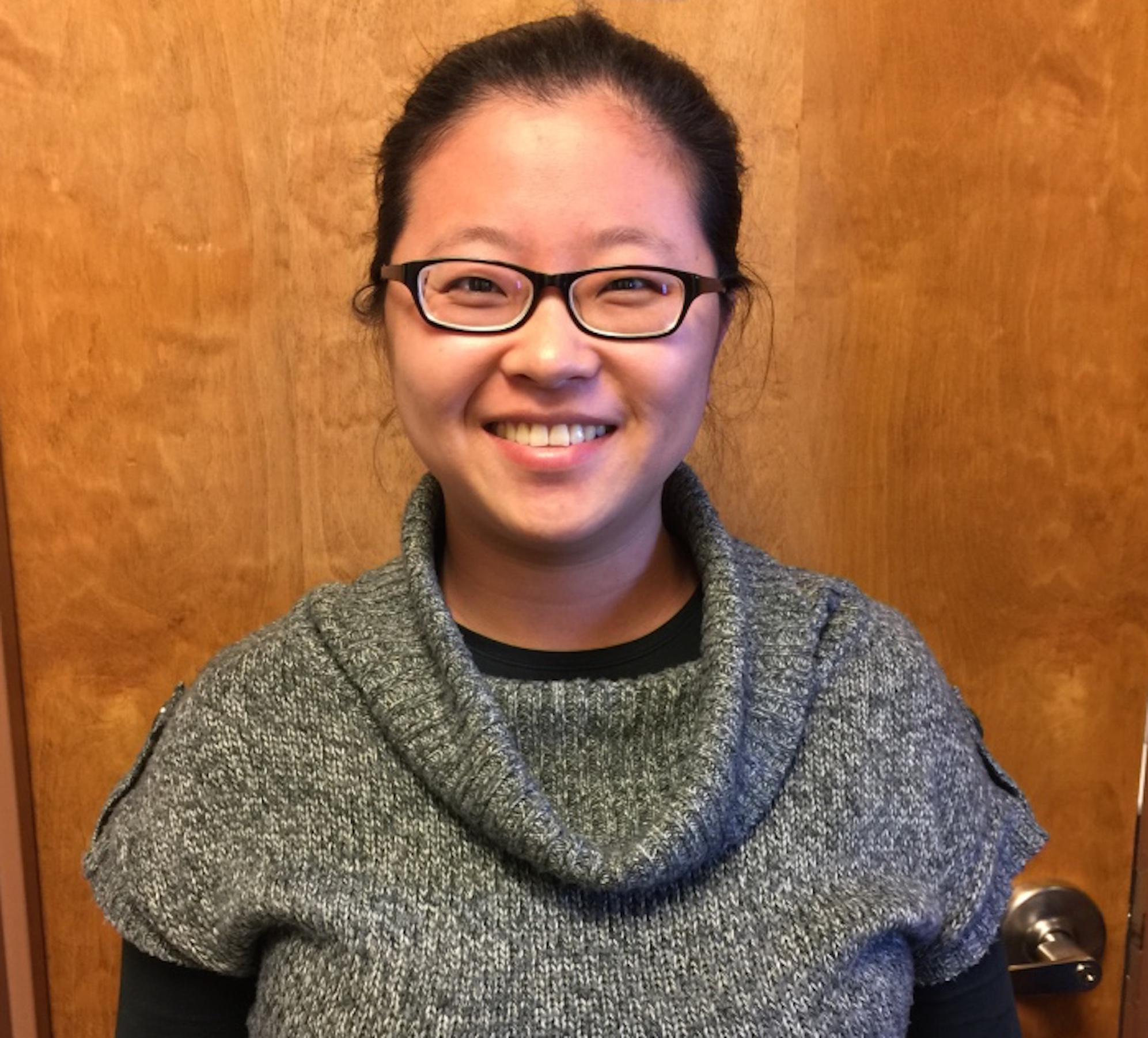 Julia Xing, Ph.D. is a postdoctoral associate with the RDM Lab. She earned a Ph.D. from Columbia University Teachers College in 2016 in Cognitive Studies in Education and an M. A. in Developmental Psychology. Her dissertation focused on the effects of semantic content and diagram format on probability problem solving. In the RDM Lab, she is studying contextual influences on the interpretation of probabilities in decision making.
Lab Coordinators
Madeleine Barclay is the

Blue Lab

Coordinator. She graduated magna cum laude from the University of Pennsylvania in 2015 with a B.A. in Linguistics and Psychology. She is most interested in child development and language acquisition among impaired populations. She hopes to attend a graduate program for pediatric Speech-Language Pathology and continue to work with children throughout her career.
| | |
| --- | --- |
| | Alexandra Zax is the Yellow Lab Coordinator. She graduated from Boston College in 2015 with a B.A. in Psychology and Hispanic Studies. As an undergraduate student she studied numerical cognition in young children and the effects of emotional stimuli on numerical estimation in adults. She plans to attend graduate school and to continue pursuing research in cognitive psychology or clinical psychology. |
Research Assistants
Blue Lab

Joy Adedokun '19 is a Neuroscience and Psychology double major. She is a Wesleyan Christian Fellowship (WesCF) leader and is active in many student groups and organizations on campus. She enjoys being around infants and children and is interested in learning about human cognition and neurological processes. After Wesleyan, she plans to pursue a career in the field of medicine.
Harry (Yahao) Jiang '18 is a Psychology and Art Studio double major. He is interested in working with math games that promote math skills and numeracy in small children. One of his passions is to develop and implement data analysis skills. Along with his interests in developmental psychology, he is working on a series of Child Photography.
Leslie Maldonado '19 is a psychology and sociology double major with a certificate in education. As the oldest of eight children, she loves to be around kids of all ages. She is passionate about furthering her learning in children's social and emotional development. Outside the lab, she volunteers at Oddfellows Children's Theater and tutors kids from Traverse Square in reading and in math. After graduation, she hopes to pursue her career as a Clinical Child Psychologist.
Natalie May '18 is a BA/MA student in Psychology. She is interested in investigating children's socio-emotional development, and will be pursuing a thesis that focuses on the way that we teach these skills in school settings as well as developing a series of research-based socio-emotional games and activities for the preschool classroom. She has worked as a teacher and facilitator for Kindergarten Kickstart, as a part of her focus on research-to-practice interventions. Outside of the lab, she is involved in student-run theater and coordinating the Wesleyan Doula Project.
Kaila Scott '19 is a Sociology major with a certificate in the Study of Education. She has been involved in a few tutoring programs on campus such as WesReads and Traverse Square. She loves interacting and working with young children whenever she can. Outside of Wesleyan, she has worked in numerous summer enrichment programs and summer camps for low-income children. She is interested in the socio-emotional and cognitive development of young children, and is excited to gain a deeper understanding of her interests in the lab.
Sifana Sohail '18 is a Psychology major pursuing a Creative Writing Certificate. In the lab, she is exploring how children understand and develop numerical knowledge and the ability to count. She loves writing creative nonfiction and is also a tour guide and member of Outreach, where she engages in fun activities to teach kids more about Asian culture. She hopes to continue to work with children, either in education or as a Clinical Psychologist.
Julian Waddell '18 is a Science in Society major. He focuses on the history of cognitive psychology and the philosophy of science, particularly the relation between cognitive development and the issue of individuation. He has previously worked as an elementary school tutor in New York at PS 364. In his spare time he composes music for on-campus films and theater productions, and studies classical guitar.
Becca Weinzimer '19 is a Psychology major with a Certificate in Jewish Studies. She is very interested in children's social and emotional development, and within the lab, she is collaborating on social-emotional interventions at the Kindergarten Kickstart preschool program. Becca loves to dance, and is very active in the dance community at Wesleyan. She has always loved working with children, and hopes to pursue a career in child development.
Yellow Lab
Kerry Brew '18 is a potential Psychology and Biology double major. On campus, she is involved with WesBuds (a group that collaborates with the Middlesex Transition Academy) and WESupport (a group of students dedicated to peer mental health, linked with Wesleyan's Counseling and Psychological Services). She is intrigued by psychological development, and is very excited to deepen her understanding of it in the lab. In the future, she is considering going into counseling.
Jordan Feingold-Link '18 is a Psychology major. He is particularly intersted in experimental design and the way in which education influences long term development. He is a member of the chess club and is working to develop a chess teaching program in Middletown. Jordan hopes to continue working with children in the future, and hopes to pursue a career in adolescent therapy.
Jamie Hom '17 is a Psychology Major. She is interested in social psychology and cognitive behavior and hopes to pursue research in this field. She is very excited to work with children this summer and learn more about decision-making related to group bias. On campus, she plays for the Wesleyan softball team and is part of the a cappella group Quasimoldal with a strong passion for music. She also hopes to potentially complete a fifth year at Wesleyan as a graduate student through the BA/MA program and carry out an independent research project.
Meghana Kandlur '18 is a Psychology and Art History double major. She is involved with our campus booking as part of Spring Fling Committee as well as music journalism on and off campus. In the field of psychology, she is interested in cognitive functioning, understanding how children learn (specifically language), and theory of mind in both human and non-human animals. Beyond the field of psychology, she is interested in increasing the accessibility of psychological research and the study of art history to a broader demographic, beyond the limited scope of academia.
Praise Owoyemi '18 is a Psychology and Russian, East European, and Eurasian Studies double major. Her on campus activities include tutoring elementary school students (as part of the ASCEND program) and exploring her faith through MCM (multi-cultural campus ministries). She really enjoys working with children and hopes to eventually go into clinical psychology.
Joanna Paul '18 is double majoring in psychology and sociology with a Certificate in the Study of Education. She is passionate about community engagement, music, and working with people of all ages- particularly children. She is a coordinator for WesAGE (an elderly service group on campus) and teaches clarinet lessons to elementary students at Green Street in Middletown. She can see herself spending her life devoted to helping kids, perhaps as a speech or occupational therapist.
Modified on: Jun 5th, 2017 Log in