On July 30th, undergraduate researchers from the Cognitive Development Labs presented their summer projects at Wesleyan University's Summer Undergraduate Research Poster Session.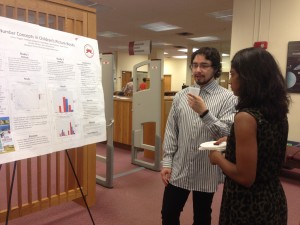 Anthony Gutierrez '15 presents his poster, "Number Concepts in Children's Picture Books."
Professor Anna Shusterman discusses the findings from "New Discoveries in How Children Understand 'Two,'" a poster by Kayla Schlenz '16.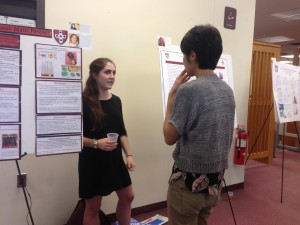 Mary Toomey '17 chats with Blue Lab post-doc Pierina Cheung about her poster, "The Wesleyan Preschool-Math Project," which she co-presented with Megan Dolan '17 and Sonia Max '17.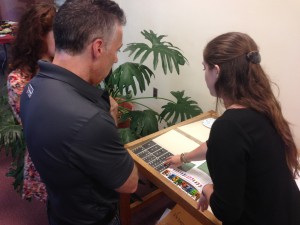 Mary Toomey '17 explains Math Garage, one of the preschool math games she helped develop this summer.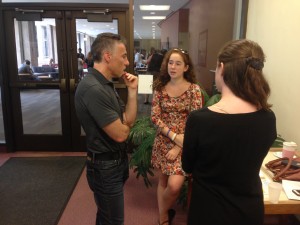 Megan Dolan '17 talks to an interested visitor about the preschool math project.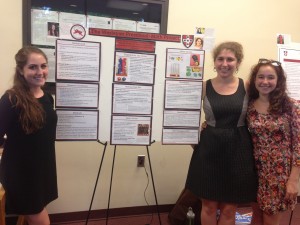 Mary Toomey '17, Sonia Max '17, and Megan Dolan '17 with their poster, "The Wesleyan Preschool-Math Project."